10 Ways to Fix Different Audio Issues in Zoom Meeting – Gadgets To Use
[ad_1]

All of us must have experienced it once while attending a Zoom call Meeting, that the person at the other end complains about our mic issues. Like they are not able to hear us properly, or are we on mute, and so on. And we keep wondering what's wrong on our end or did we messed up the audio again. Well, worry not today I'll be sharing 10 ways to fix audio issues in the Zoom meeting. If the other person is still not able to hear you, even after trying all the below mentioned ways, then, he/she might have messed up something from their end 😜.
Also, Read | How To Fix Firewall or Antivirus Blocking Zoom Meeting Software
Ways to Fix Different Audio Issues in Zoom
1. Unmute your Mic
There might be a situation that you accidentally muted your microphone, and that's the reason the other person is not able to hear you. So just make sure there's not a red line on your mic button, towards the bottom left. If there is make sure to click the unmute button, and the icon should turn green as soon as you start speaking.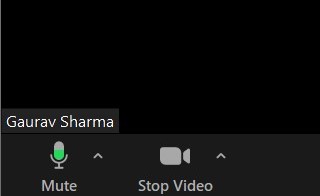 2. Join Audio
Even though Zoom asks you to let it use your computer's audio before joining a meeting, at times, one misses it. That could be the reason why others are unable to hear you. To fix it, click on the Join Audio option present at the bottom right.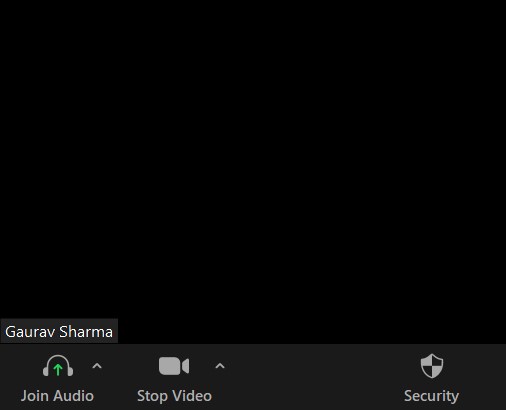 3. Change Microphone
If the above two steps didn't fix your mic issues, then you might give a try to change your mic input within Zoom.
Also, Read | 10 Tips to Use Zoom With Slow Internet Speeds
4. Check Advanced Audio Settings
You can also check with your advanced Audio Settings, they are designed to reduce background noise and enhance audio, sometimes, they are also responsible for low audio or similar sound issues in Zoom.
Step 1 – Click on the Audio Settings icon.
Step 2 – Go to the Audio tab. Make sure the Suppress background noise is set to auto.
Step 3 – Click on Advanced present at the bottom of the Audio tab.
Step 4 – Click on the drop-down boxes available next to each option. And Set it to Auto.                    See if the microphone works.
Also, Read | How to Stop Zoom from Automatically Going into Full-Screen Mode
5. Grant Zoom Access to your Microphone
If the issue still persists, even after trying all the above zoom tricks, then you must have a look at your Windows settings.
Step 1 – Click on the Start menu > Settings icon.
 Step 2 – Search for Microphone Privacy Settings.
 Step 3 – Enable the toggle named "Allow apps to access your Microphone" and                          "Allow Desktop apps to access your Microphone". Scroll down and make sure Zoom has access to your microphone.
Also, Read | Automatically Stop Zoom Video & Audio When PC Goes to Sleep or Screensaver Mode
6. Restart Your Device
You might be wondering why to Restart the app or even the PC, but trust me a simple restart can do wonders. As most of the issues are temporary in nature, so restarting the Zoom App, can do the trick, and fix your audio issue. If not try restarting your PC as well.
7. Unplug and Plug-In your Mic correctly
If you are using an external mic to connect to your computer. You need to check if the mic is plugged incorrectly. Firstly, remove it from the socket, and plug it again in the correct socket.
Also, Read | How to Use Virtual Backgrounds in Zoom Call on Android
8. Check your Microphone settings
It's better to check your microphone settings, there might be a case when it's not set as default mic, or even disabled. So, make sure everything in the settings is configured correctly.
Step 1 – On your keyboard, press the Windows logo key and R at the same time to open the Run box. Then, type control and click OK.
Step 2 – Select Small icons from the drop-down menu next to View by. Then, click                         Sound.
Step 3 – Click the Recording tab. Then, right-click on any empty area and tick Show                       Disabled Devices.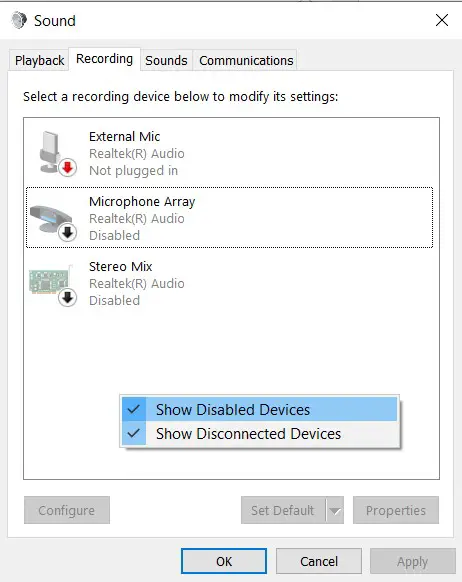 Step 4 – Make sure your microphone is enabled. If not, right-click it and click Enable.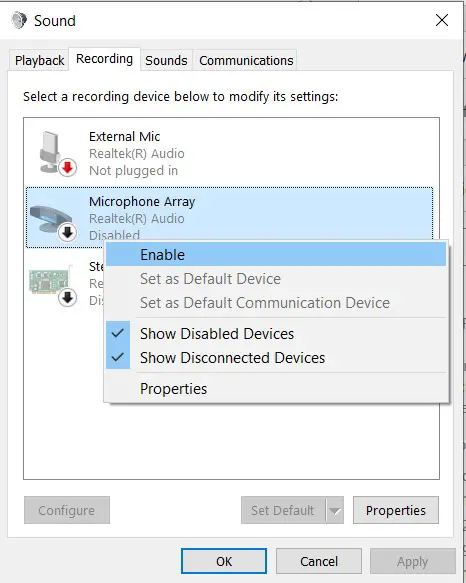 Step 5 – Check if your microphone is set as the default device. If not, click it and click                     Set Default.
Step 6 – Right-click your microphone and click Properties.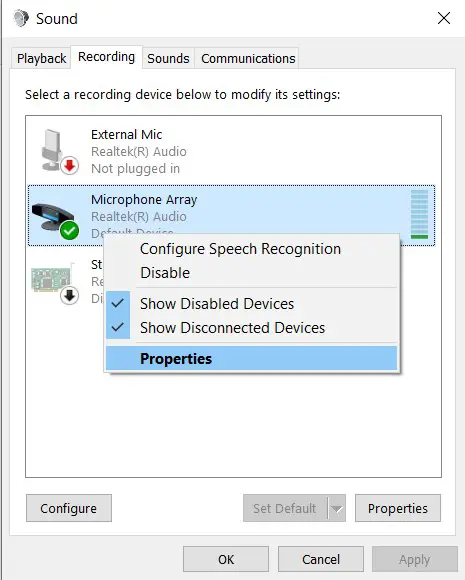 Step 7 – Select the Levels tab. If your microphone is muted, click the speaker icon to unmute it. Then, drag the slider to set the microphone volume to the max.
 Step 8 – Click OK.
Also, Read | 5 Ways to Fix Zoom Profile Picture Not Showing in Meeting
9. Update your Audio Driver
It might be a chance that your current Audio Driver has become outdated, so make sure to update them to the latest version.
Step 1 – Right-click on the Start Menu Button.
Step 2 – Click on Device Manager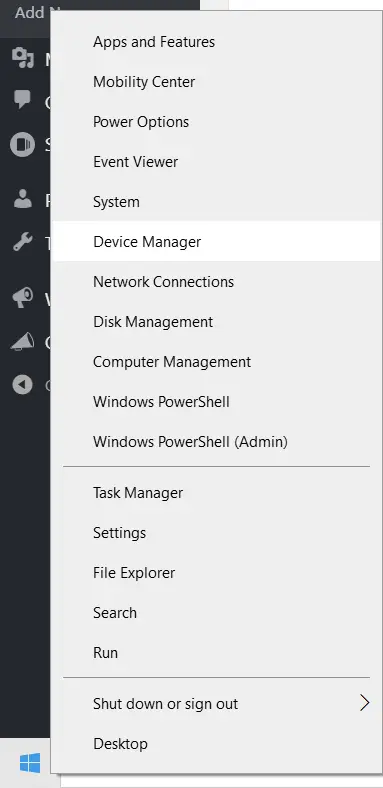 Step 3 – Expand Sound, Video, and game controllers.
Right-click on your driver & select Update Driver.
10. Use your Phone as a mic
The last fix you can try is using your Android or iOS phone as a mic, while your PC's webcam for your video camera.
Step 1 – Download and log in to the Zoom app on your Android or iOS phone from the links below.
Step 2 – Click the Arrow next to the mic icon on your PC.
Step 3 – Click on the Switch to Phone Audio. (A small window will open with a                              meeting ID and Password)
 Step 4 – Enter the Meeting ID and Password (from Step 3) into your phone.
I hope these tricks will help you fix your Zoom Audio Issues, in case it is still not fixed, then the last option left is to Uninstall and re-Install the Zoom app on your PC. Do let us know whether any of these tricks fixed your audio issue, in the comments down below.
You can also follow us for instant tech news at Google News or for tips and tricks, smartphones & gadgets reviews, join GadgetsToUse Telegram Group or for the latest review videos subscribe GadgetsToUse Youtube Channel.


[ad_2]

Source link