5 Netflix Hacks For Best Streaming Experience: Save Money & Time
[ad_1]

Netflix is one of the most popular OTT services used by millions of people across the globe. While it readily offers an excellent platform for watching videos, movies, and TV shows, there are certain tweaks that can enhance your overall experience. In this article, we've mentioned five such Netflix hacks for you to get the most out of the streaming service.
Top 5 Netflix Hacks to Get the Best Experience
1. Get Reminders for Upcoming Shows
Netflix displays all the upcoming titles in the Coming Soon tab. Here you can watch trailers of all the upcoming movies and TV shows alongside their date of arrival and other details. To get notified for a show that you're interested in, click the Remind Me button, and you're good to go. Netflix will notify you once the show is live.
2. Change Subtitle Styling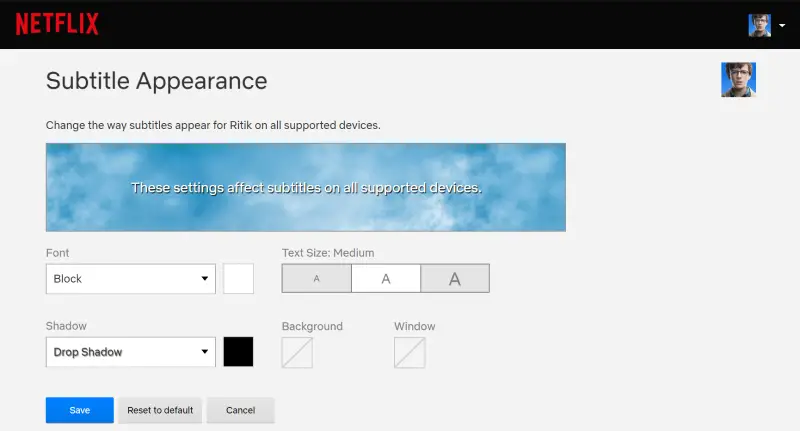 Like other streaming services, Netflix offers support for subtitles. However, the default white styling may not be suitable for everyone. Interestingly, you change the subtitle color and typeface within a matter of seconds.
To change subtitles on Netflix, open the app and navigate to More > Account. Wait for the site to load in your browser. Now, scroll down, tap your profile and click the Change button next to Subtitle Appearance. On the following page, you can customize the subtitle's font, color, text size, shadow, background, and window. Once you're done, click on Save and head back to the app.
3. Enable Smart Downloads
Most of us regularly download movies on Netflix for offline access. However, not many use the smart download feature. When enabled, it'll automatically delete the episodes you've already watched and will replace them with the next episodes when on WiFi. To turn on the option, head to More > App Settings and flick the toggle next to Smart Downloads.
4. Lock Your Profile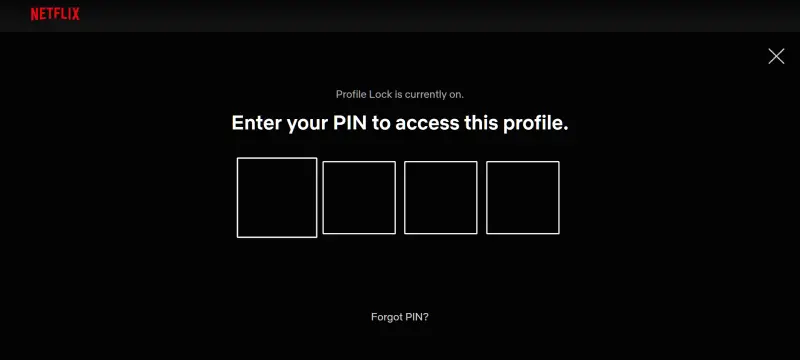 In a recent update to parental controls, Netflix included an option to lock profile with a 4-digit PIN. Doing so will keep others away from accessing your profile, and they won't be able to check your watch list or view history. This is primarily meant to prevent minors from getting exposed to mature content.
To enable it, log on to the Netflix website and select on your profile. Now, open the Profile & Parental Control section. Tap your profile and click Change next to the Profile Lock option. Follow the on-screen instructions to set a 4-digit PIN, and you're good to go. For a detailed guide on how to enable profile lock on Netflix, check this article.
5. Set Data Usage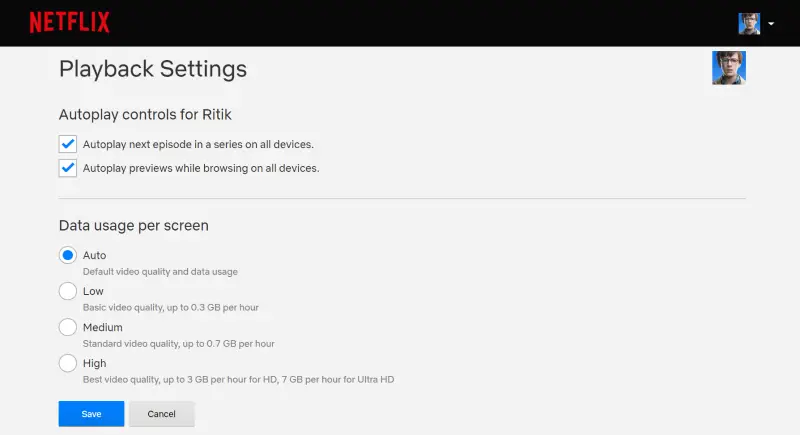 By default, Netflix adopts the streaming quality based on your connection speed. However, when on mobile data, you may choose to save bandwidth by limiting high-quality streaming, be it on mobile or web.
To do so, open the Netflix app, click on More, and head to the App Settings. Here, click on Mobile Data Usage. Set it to "Save Data" in order to control your data consumption.
Additionally, you can change streaming quality preferences for your profile across all devices. Log on to the Netflix website, select a profile and tap on Profile & Parental Controls. Select Change for "Playback settings" and choose your desired data usage option.
Bonus- Check Network
Sometimes, you may face connection issues with Netflix. In that case, go to the App Settings, scroll down and click on Check Network. The app will now perform a test to check Netflix servers as well as your internet connection for any problems that might be preventing you from using its services.
Wrapping Up
So, these were some of the quick Netflix hacks that you can use to enhance your streaming experience. Anyway, which one did you like the most? Do let us know in the comments. Also, what are you binging these days? Don't forget to drop in your recommendations below. Stay tuned for more such articles.
Also, read- How to Watch YouTube Videos in HD on Your Phone During Lockdown in India
[ad_2]

Source link