How to Apply Online For High-Security Number Plate For Your Vehicle – Gadgets To Use
[ad_1]

Delhi Transport Department has recently made it compulsory for vehicle owners to install high-security registration plates with color stickers for all vehicles purchased before April 01, 2019. You can be fined between Rs. 5,500 and Rs. 10,000, under the amended MV Act, if you do not have the new high-security number plate. So, how to get one?
Also, read | How to Avoid Paying e-Challan by Filing Grievance
Well, you can apply for the new HSRP online, however, the home delivery service is available in Delhi and UP only. Let's understand what's HSRP, what features it has, and how to apply for it online.
What is HSRP?
HSRP or High-security registration plate is a new number plate for motor vehicles in India. An HSRP is basically a chromium-based hologram that is applied by hot stamping on the number plates with a laser-branded permanent identification number.
The HSRP has some security features to protect vehicle owners against counterfeiting. Moreover, it also has color stickers to identify the fuel type in the vehicle. The light blue sticker means Petrol and CNG vehicle and orange means Diesel.
Apply Online for High-Security Number Plate
If your vehicle is purchased before April 2019 and does not have an HSRP or the color-coded sticker, here's how to apply online for HSRP:
Documents required
You will not be asked to upload any document on the website in order to apply for HSRP. But you should keep your vehicle's RC with details like registration number & date, chassis number, and engine number, etc.
Charges for HSRP
You will be charged Rs. 300-400 if you are applying for a two-wheeler's HSRP. In case of four-wheelers and other motor vehicles, the charges are Rs. 600-1100. If you need only a color sticker, it costs only Rs. 100.
Steps to Apply Online for HSRP
1] Visit https://www.bookmyhsrp.com on your computer's browser.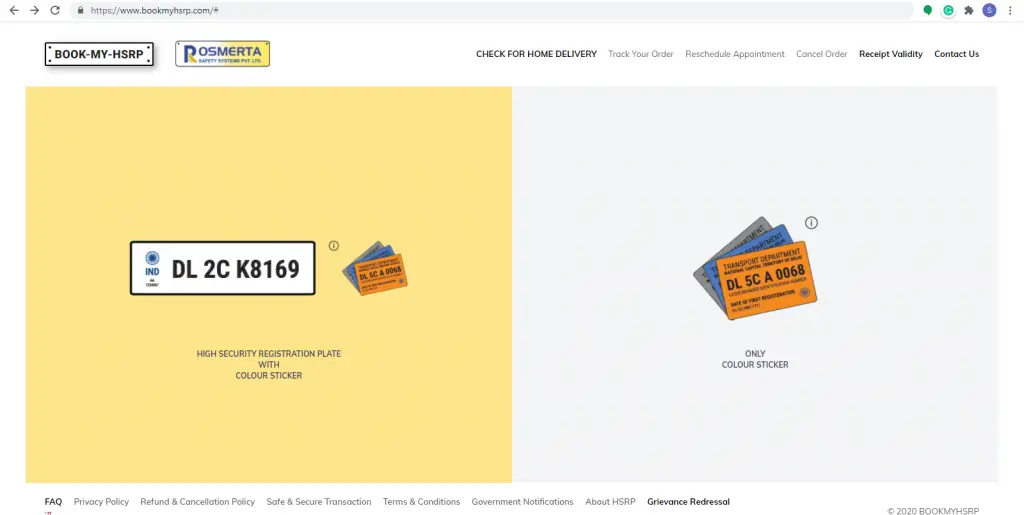 2] Click on "HIGH-SECURITY REGISTRATION PLATE WITH COLOUR STICKER".
3] Select your Vehicle from the list or search if you don't see yours in it. After that select the Vehicle Make.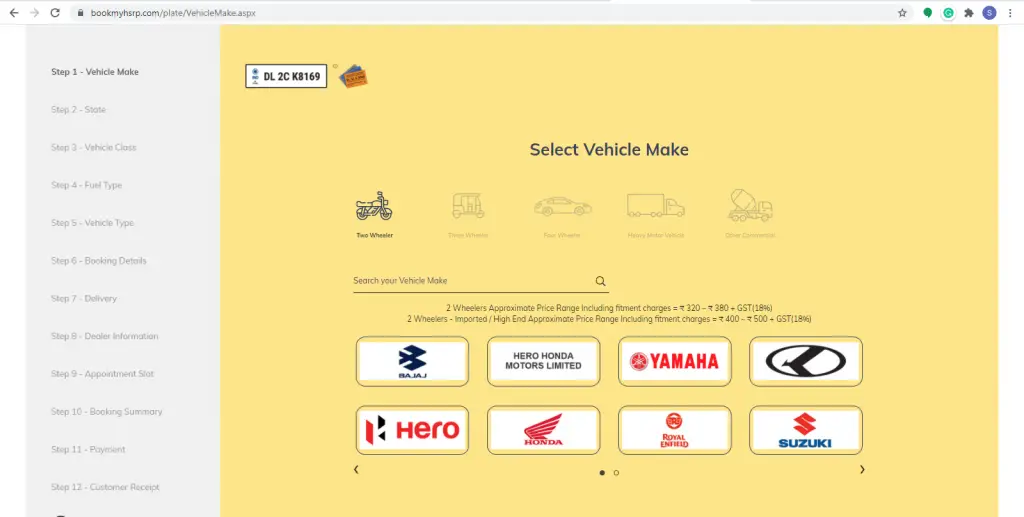 4] Select State in which your vehicle is registered.
5] Choose your Vehicle Class whether it is private or commercial.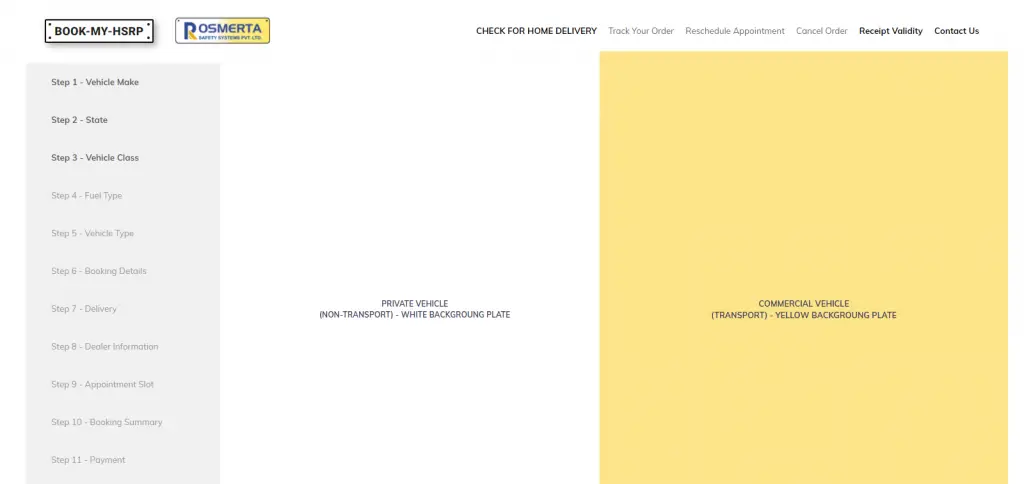 6] Next, select Fuel Type and Vehicle Type and proceed.
7] After that it will take you to the Booking Details page. Here you will be asked to fill in Registration Number and date, Chassis and engine number, as well as your own details like name, address, contact number, etc.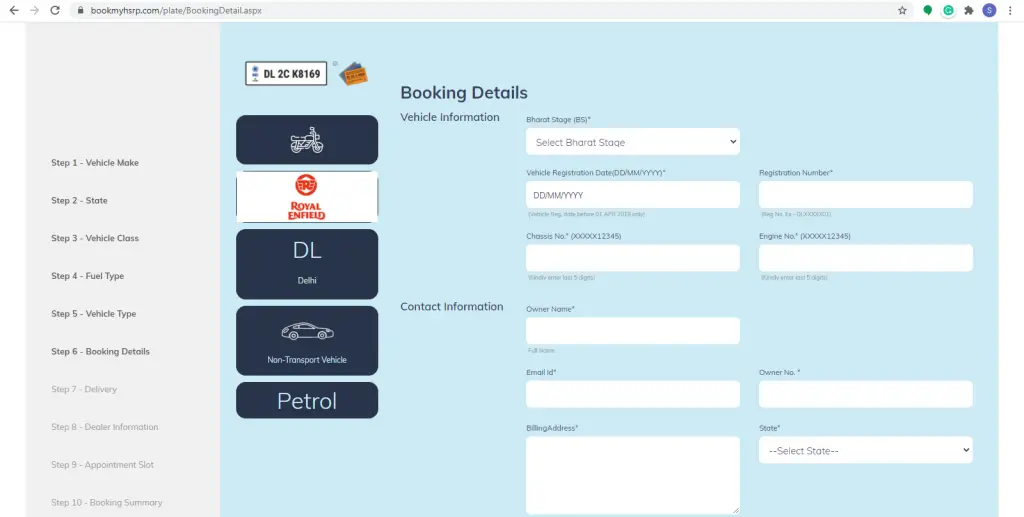 8] After that, enter delivery details, dealer information, and select your appointment slot.
9] You will then receive a booking summary.
10] Make payment and a receipt will be generated with an order number which will be used for tracking your registration plate.
When your HSRP is ready, you will receive a message on your mobile number. It will be delivered in the stipulated time if you choose home delivery. You can track it or reschedule delivery by going to the same website.
This is how you can apply online for a high-security number plate for your vehicle. For more such online tips, stay tuned with Gadgets To Use!


[ad_2]

Source link