Reasons to Buy and Not to Buy
[ad_1]

Samsung released the new Note series in an event yesterday with a bunch more devices. The Galaxy Note 20 is the one device that everyone wants to know about more. All because it is a smaller sibling of the legendary Galaxy Note 20 Ultra and cost a bit less than that. So here we have some reasons to buy the Galaxy Note 20 and few reasons to avoid it.
Reasons to Buy
Best Performer: Snapdragon 865
The Galaxy Note 20 comes with a Snapdragon 865 which is the best processor right now to have on your phone in 2020. But sorry to burst your bubble so fast, the Indian version of the Note 20 will come with Exynos 990 processor. Don't worry both processors are pretty much capable of playing any game at the highest settings.
S-Pen: Super Low Latency
If you are planning to buy Note 20 just for the S-Pen functionalities then there is good news for you. The S-Pen got a lot smoother than before, Samsung reduced the latency between the S-Pen and the display. This gives the user a feeling of writing on a paper rather than writing on a display.
Wireless DeX Mode: Look no Dongles!
DeX Mode is one great feature in Samsung Smartphones but not everyone uses it. If you think you can make use of the DeX mode better and it can help you in doing things. Then here's another reason o go for Galaxy Note 20, the DeX mode went wireless this time. There's no need to connect it to special cable and dongles, just cast the DeX mode directly to any wireless-cast enabled display.
Reasons Not to Buy
Less RAM: 8GB is Just Not Enough
Now coming to the points which may keep you from buying the Galaxy Note 20 so you should know them before getting one. The smartphone comes with 8GB of RAM only, there is no 10GB or 12GB variant. If you wanted that 12GB RAM variant then forget it, 8GB take it, or leave it.
Platic Back: It's a Flagship Right?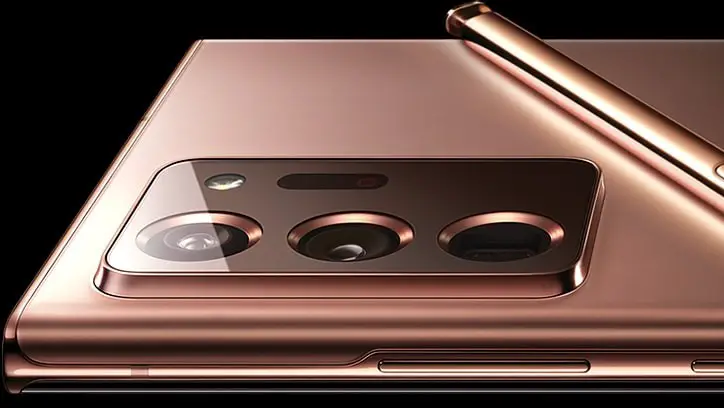 Samsung did one thing which can make you drop your plan of buying the Note 20 completely. The device got a plastic back, yes Samsung stuck a plastic back on a Rs 77,999 worth smartphone. There was no need to remove the glass and put a plastic panel on this device other than Samsung just wanted to mug you with the Note 20.
Display: 60Hz is so 2019
So the Note 20 comes with an FHD panel which has a bit thicker bezels than the Galaxy Note 20 Ultra. If that wasn't enough, Samsung lowered the refresh rate to the regular 60Hz. I don't know what they were thinking when they snapped a plastic back on a flagship phone and then put a 60Hz display on it. Even a Rs 15,000 worth Realme got a 90Hz display, it was not that impossible to put it on a Rs 77,999 "flagship" device.
Wrapping up
Samsung Galaxy Note 20 is "not" a smartphone worth for your Rs. 77,999 at all because of one more reason, it is "not 5G". If you have a higher budget then go for the Galaxy Note 20 Ultra otherwise go for some other brand like OnePlus 8 Pro. Anyway, just so you know you can pre-order Galaxy Note 20 via Flipkart now and it will be in shelves soon.
"Samsung Galaxy Note 20: Reasons to Buy and Not to Buy", 5 out of 5 based on 1 ratings.

[ad_2]

Source link