Work From Home: Tips to Improve Your Video Conferencing
[ad_1]

During this time of lockdown, everyone is meeting online to keep the social practice of social distancing. And while you are working from home, you need to attend a lot of meetings on video calls to keep the work going on. Here we have a small list of tips and things you should keep in mind while attending an online video call.
Tips to Improve Video Conferencing
Change Video Background
You first need to find a better spot in your house to create the video call. Make sure that the background should be cleaner and not a mess or clutter of random things going around. Also, makes sure that you dress up well for your online meeting. You should not be attending the meeting in your bed or something.
If you don't find any suitable spot at your place then you can make use of the Zoom app's background changing feature. This feature changes the background by using artificial intelligence for tracking your face.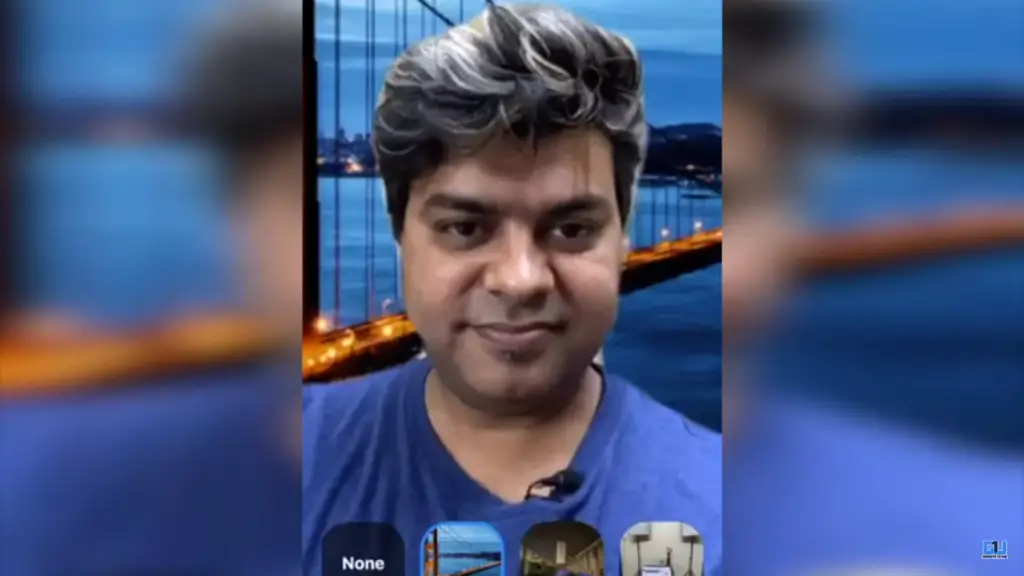 If you are using this feature then you need to have better lighting in your room which brings us to the next important point, "Lighting."
Sit Opposite to Lighting
The lighting is an important point while making video calls; formal or informal. To look better in your video calls, try avoiding any place where you have any light source behind you. This will decrease the video quality with a big ball of light around you which sometimes takes away the focus from your face.

If possible you should use extra light which you can easily get on any online platform or electronic store. Some small LED lights can be operated by battery so you can put them anywhere according to space. The light should be behind the camera and should be facing your face so the camera can capture you better.
Use a Webcam
The camera is another important thing you need to take care of when you need to make a video call for a meeting. The camera on your laptop sometimes is not as good as you think it is. These cameras will give you grainy footage despite the amount of light you will use for your video call.
You can use an external webcam with a better resolution so you will look better in video calls. If you don't find an external webcam for your laptop to connect, you can use your smartphone camera as well. There are a lot of apps in the Google Play Store which lets you use your phone as a webcam with your laptop.
Use Selfie Stick for Video Stability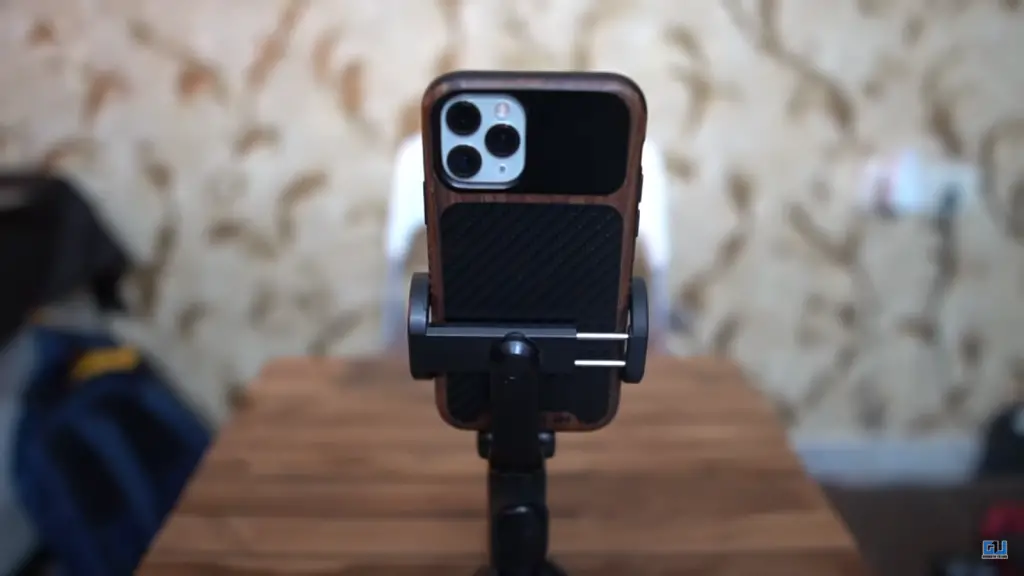 If you are using your phone as a webcam or even using an external webcam then you should make your setup more stable. The camera should not wobble on your desk and stay steady throughout the call. You can use a selfie stick or a dedicated tripod to stabilize your webcam or your phone during the call.
If you do not have a selfie stick, you can arrange something that is available handy at your home. The easiest thing that you can use for stabilizing video, as well as improved video quality, is a coffee mug. Also, make sure to put your phone or laptop's camera at the height of your eye.
Use Headphones with Mic
The most important thing after the video in a video call is "audio." if you look good but the audio is not understandable then its no use. You should use a better microphone so everyone in the meeting should understand what you are saying to them.
If you have an external mic to connect to your laptop then make use of it. You can use a gaming headphone that comes with a good mic with a filter on it so it can reduce external noise. If you don't have any of those then you can use your Bluetooth headphones, most Bluetooth headphones come with noise cancellation so you will get better audio quality.
Other Useful Tips
Apart from the above-mentioned tips to improve video and audio quality., there are some generic tips that you can follow while video conferencing. Fist of all, make sure you look like you are up for a meeting- so, dress well. Also, if you do not have much gear like webcam, selfie stick, and headphones, try to sit a well lit and closed room.
Wrapping up
Always make sure to preview what your frame looks like in a video call before joining a meeting. These tips will help you to look good ad will leave a good impression on your colleagues or clients it the meeting.
[ad_2]

Source link